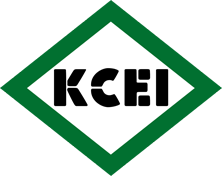 Areas of Expertise
Storm Drainage Piping Systems
Drainage Basin Studies
Paving and Grading
Highways
Environmental Assessments
Noise Studies for Highway Projects
Permitting
General Civil Engineering
Water Distribution
Small Public Drinking Water Facilities
Sewage Collection
Lift (Pump) Stations

Our Services

Site Plans for Commercial and Residential Developments:
We provide a complete service including site engineering, design and planning for commercial sites and residential subdivisions. We also specialize in all aspects of surveying and engineering services from the initial concept to the final construction. For comprehensive engineering of your property, you can rely on Knowles Civil Engineering. It is this very complete service of planning research and development that has made us so well known in this field.

Permits:
FDOT Driveway and Drainage Connection Permits
ERP and MSSW permits from St. Johns River Water Management District
Water and Sewer Permits through RESD, Department of Health, and DEP
City of Jacksonville Public Works Preliminary and Final Engineering Reviews, as well as, Site Plan/Engineering Review Submittals through other city and local governments.

Environmental Assessments:
Type-I pre-purchase(s) Environmental Assessments on your property.
Covered by Professional Liability Insurance
D&B D-U-N-S Number: 87-963-0259